Transform your furniture with Liquid Metal Coating
What is it?
Liquid metal coating is a cold sprayable liquid metal which contains up to 90% real metal. It can be applied to a variety of surfaces which include (but are not limited to) laminate, melamine, wood, plastic, gypsum, fibreglass, ceramics, concrete, foam, porcelain, glass and metal.
It is available in a range of finishes including gold, brass, stainless steel, copper, bronze, titanium and many more.
How can it be used?
Liquid metal coating can be applied to:
Footrest and feet
Steel frames
Banding on table edges
Table corners and bases
How does it work?
The products are sanded and prepared initially to ensure the surface is smooth and paintable. For MDF, steel and powder coated substrates the product is primed, cured, sanded and the liquid metal is applied. Once applied, the product is cured where the resin rises to the top. Once this has happened the product is sanded and polished to the desired effect. If the product is being aged, a patina solution is used to age the surface and any required effects such as brushing can be added. Once the desired effect has been achieved, the product is waxed or a lacquer can be applied.
Can it be used on outdoor products?
Yes, over the proper substrate. Products that are already suitable for exterior use can have liquid metal coating applied to them.
Will my lead time be increased if I choose to have liquid metal coating?
Choosing this finish will increase your lead time by approximately 1 week. Our standard lead time is 6-7 weeks, with metal coating it will be 8 weeks.
What are the advantages of having liquid metal coating?
One of the biggest advantages of liquid metal is that it seamless, there will be no joins or welds on the product. Also when being sprayed onto a product there are no gaps which means it is much more hygienic, especially with table edge banding and table tops. Another advantage is that if something is not available in the metal coating to achieve the desired style, it can be a cost effective way of creating premium finishes.
How long does it last? Will I be covered by warranty?
Liquid metal coating has been thoroughly tested and has paperwork to confirm it will last for over 30 years. We offer a 2 year warranty on all finishes applied to furniture.
For more information on liquid metal coating, please contact us on +44(0)20 8591 6770 or email sales@protocoluk.com.
Below are examples of liquid metal coating on various products.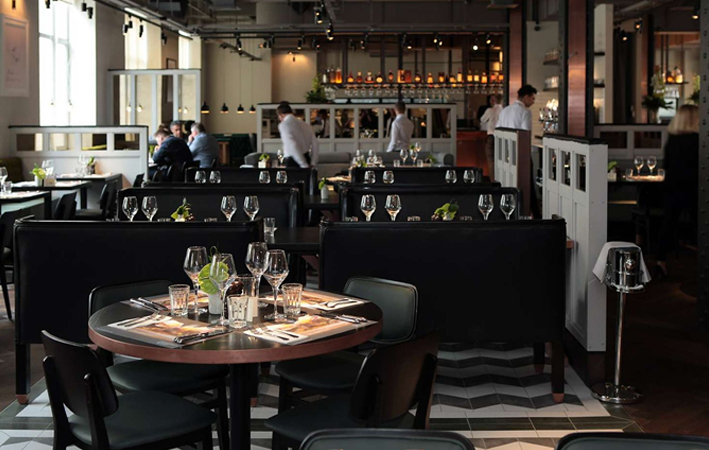 Table top with brass edge
Liquid copper applied to table corners and base
Brass effect to steel frames
Liquid metal coating applied to footrest and feet

08/01/2020